Hello. Merry Christmas for tomorrow, and all that.
If you've not been following the, frankly, obscene amount of Tweeting I've been doing over the last few weeks (who could blame you – I'd have unfollowed me by now if it were possible), you may have missed a couple of screens I posted. These will mostly be interesting (or at the very least, relevant) for those of you into the whole modding thingy – and in particular, visual modding.
Firstly, there's Costume-Ed – which is a tool we announced a while back, but which was one of the casualties of The Event. It's now been almost (because it's not quite done yet) entirely re-written, and is much better than it was before.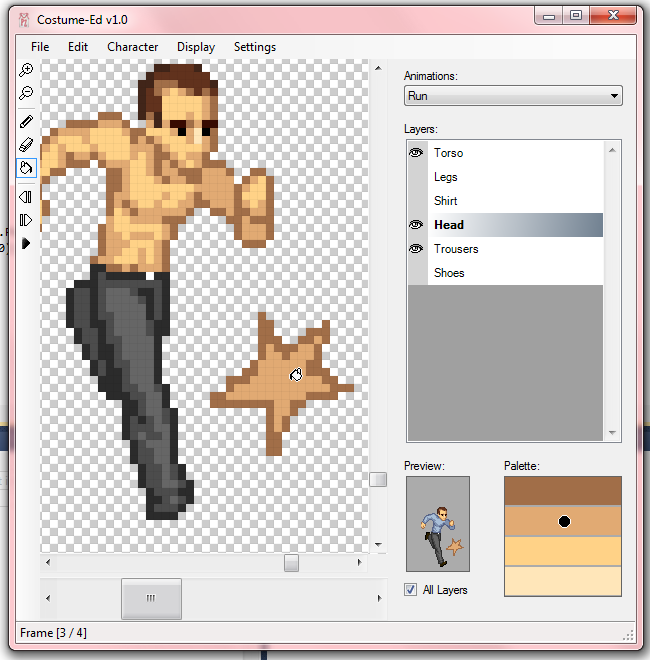 And next, because half the code for it could be ripped straight out of Costume-Ed and plonked straight into this, is a little tool for making isometric floor tiles called Iso-Edit. Draw (or import) them in conventional face-on 2D, and have them squidged automagically into annoying isometric 2D in real-time as you draw.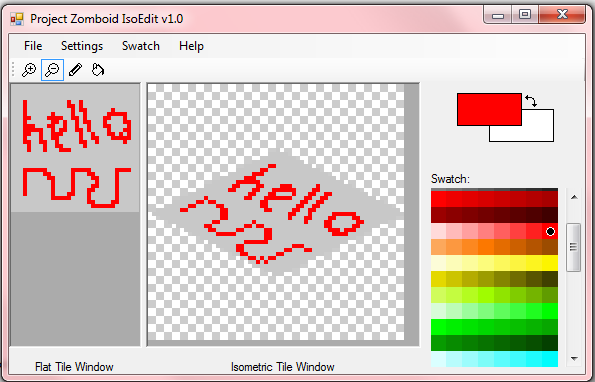 You can paint in both windows so any little errors that happen as things get squidged can be tweaked. So, for example, squidging the word "hello" resulted in some wiggly rogue pixels, so I cleaned them up and those rogue pixels can now be seen in the original window which we don't care about because that won't be going into the game.
So there we go. That's the tools stuff which will be coming to a PC near you shortly after the update is released.
(And yes, it's all backed up. Off-site.)